New York Times and USA Today Best-Selling Author
Namesake–In Print, Not Yet in Ebook?
I've already talked about this, but I'll explain it again because I've had a few questions from readers.
Namesake came out with Ellora's Cave (EC), a predominantly erotic romance small press publisher, back in 2010. EC went under in 2016 after some shady practices not paying authors and selling author's rights out from under them. It was a real shame, because EC had been a major platform back before Indie romance was a thing, and where readers could find the popular, steamy reads the traditional houses wouldn't carry.
Fast forward to 2021. I've reedited and cleaned up the book with plans to finally write Tommy Chen's story. (A fun character you first meet in Namesake.) I've had an amazing new cover done, the editing is terrific, and the book is super fun.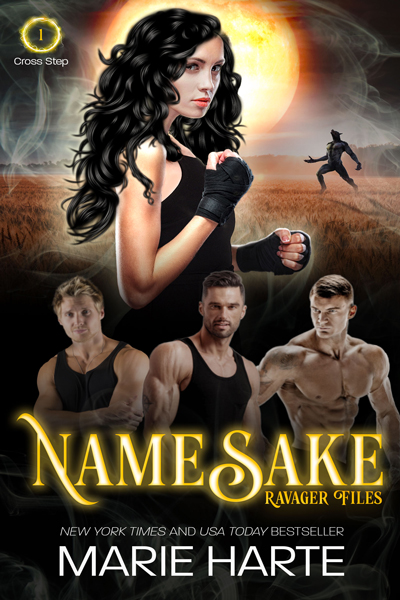 So of course there's a problem! Since the book first released with a different publisher, I had to have a Reversion of Rights letter to prove I'm not stealing the content. Makes sense. But because I'd given the story a subtitle, I apparently confused Amazon (bots, I'm sure), and I've been back and forth with them for a week and a half letting the content team know it's the same damn book. Well, that proved impossible. So I went back in to delete any sense of a subtitle in both the ISBN and on Amazon. Note, I have/had plans to release Namesake on Amazon KU, but if they prove insensible, I'll be releasing wide and through my own website. In any case, the last correspondence with Amazon is that I need to wait 5 days (that will be Monday, April 12th) to hear back from their legal team, as to whether they can publish the ebook or not.
Yet the right hand is not talking to the left, because they already made the print version available. I have a copy, and it's gorgeous!!!! Huge shout-out to Amy at Well Covered Books for doing such an amazing job. She's an amazing designer, reasonable, and reliable!
Good news is that the follow-on book is a new volume, with some old content but a lot of new material, making it a brand new book. Also, a different title. With any luck, I won't have these same issues with Kate Complete, which you can now see with a brand new cover on the coming soon page!
And that's the latest saga in my publishing journey. Whew.
Here's a link to Namesake for more information.