Marie gets asked a lot: Hey, Marie, you've written a ton of books. Where should I start? 
Marie's answer: Well, it depends. What are you in the mood for? And how spicy do you want it?
Marie started her writing career penning erotic romance. However, she's much more mainstream today, though her books still tend to be on the steamier side. So depending upon the genre, she'd suggest:
---
CONTEMPORARY: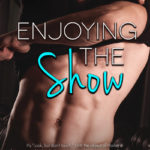 Enjoying the Show (Wicked Warrens #1)–on the spicier side, novellas surrounding three brother and their friends as they navigate the rocky pathways of love in the South. (29,000 word stories or longer, ebook)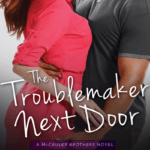 The Troublemaker Next Door (McCauley Brothers #1)–these are the foundation for a lot of my titles with Sourcebooks and mainstream romance. And just like the Wicked Warrens, the McCauleys find love, but this time in Seattle. These books are all 80,000 words or longer (bigger print books.) This series ties into Body Shop Bad Boys, The Donnigans, The Works,  All I Want for Halloween and The Kissing Game.
---
PARANORMAL: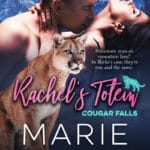 Rachel's Totem (Cougar Falls#1)–fun, sexy, shapeshifter stories set in the fictional town of Cougar Falls, Montana. Each story stands on its own yet has overlapping characters in the other books. Cougars, wolves, foxes, bears, you name it. They fall in love. These are novellas and a short novel (27,000 words and longer, ebook) and range from spicy to mainstream.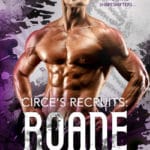 Circe's Recruits: Roane (Circe's Recruits #1)–sexy, mid novel stories that involve group sexual dynamics. Supersoldiers who think like a pack and change into a beastlike form. The four books are connected closely, and it's best to read them in order though they do all stand alone. These are definitely on the erotic side, as there are multiple partners at play though each romance centers around two or three main characters. This series ties into Dawn Endeavor and Circe's Recruits 2.0.
---
ROMANTIC SUSPENSE: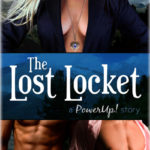 The Lost Locket (Power Up! #1)–sexy romantic suspense about psychics who hunt down cursed objects. Each story stands alone thought characters overlap, and these stories are a mixture of pairings, with some being menage, some m/f, and others m/m. Several of these characters were introduced in the Dawn Endeavor series, yet you don't have to read that to understand the PowerUp! series at all.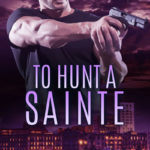 To Hunt a Sainte (Westlake Enterprises #1)–another psychic suspense series centered around a psychic private investigative firm. The stories connect but are all stand-alone romances and pretty spicy, each with a m/f pairing and happily ever after. And each is mid-novel, around 50,000 words.
---
SCIFI: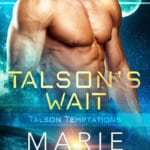 Talson's Wait (Talsons' Temptations #1)–these are more erotic, scifi novellas that take place on a future Earth with aliens–the Otra–who look human but aren't, and who find love. These are on the short side, from 19,000 words to mid novel.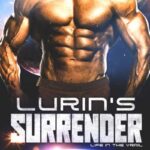 Lurin's Surrender (Life in the Vrail#1)–my very first scifi book. This is an erotic series with elements of suspense and leads into the Vrail universe, which also includes my Creations series. The books range from novella to mid-novel in length.
---
EROTIC:
Tied and True (Satyr's Myst #1)–another of my earlier works that centers on a pleasure island. This is definitely an erotic series and there are all manner of pairings. But the first three books also involve a suspense element. These stories range from novella to mid-novel in length.
---