New York Times and USA Today Best-Selling Author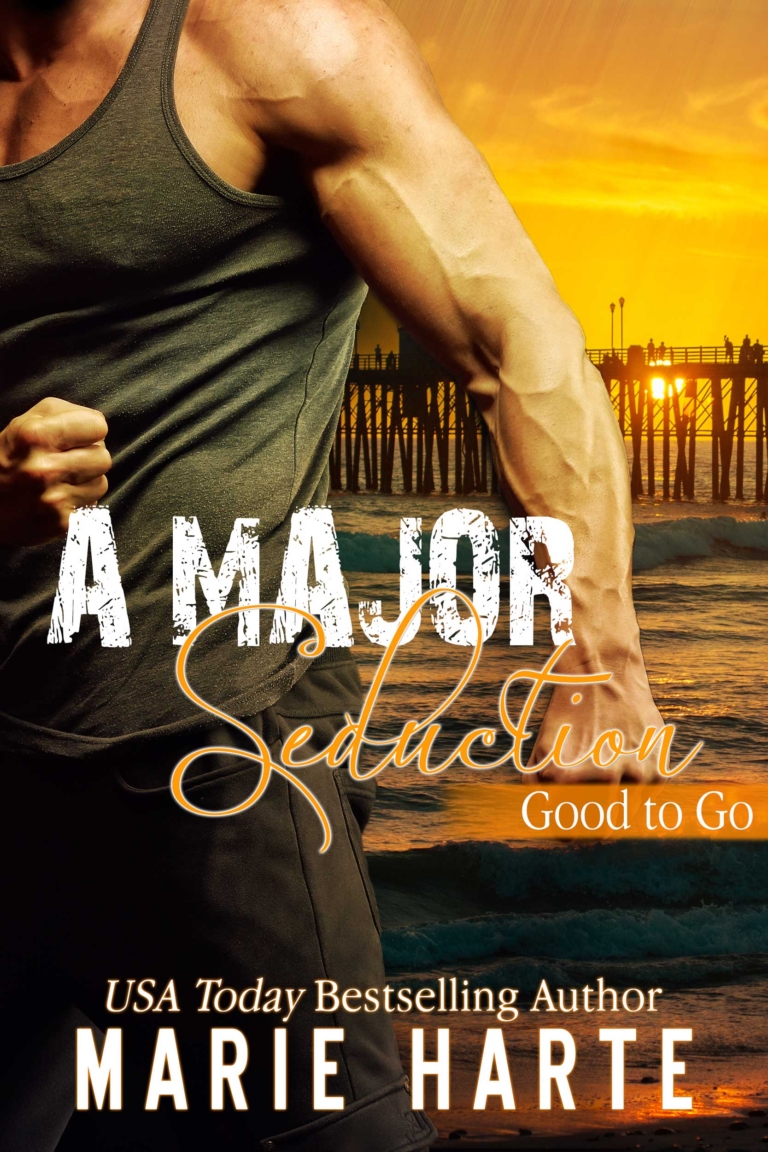 A Major Seduction
$2.99
Maria has a plan.
But she's proving to be too much for a certain Marine to handle.
What's a guy to do when he can't keep his eyes, or his hands, off his little sister's best friend?

A steamy military romance!
Major Mike Cava has done his best not to see Maria Thompson as anything but his baby sister's best friend. Not an easy feat when Maria's done her best to throw herself at him for years. But now that's he's returned to the East Coast and with his family again, he feels easier about handling little Maria.
Except in the two years since he's seen her last, Maria has grown way up. Good God, she's stunning. But now that he's really seeing her, she isn't seeing him. No more jumping into his arms or smiling and flirting. A bland hello and she's leaving to go hang out with some other guy. Oh hell no.
Maria spent the past fourteen years mooning over a man who never saw her as anything but a little girl, and she's done. Or so she tries fooling herself.
But now Mike's giving "those" looks. He's acting jealous. She realizes that she's not over him yet, and maybe one of her old plans to stir his interest might work this time around.
With the help of her best friend—Mike's sister—she'll prove she's more than woman enough to handle him. His dominance, his needs in the bedroom, his huge, hot body. But just when she thinks they can make a go of it, he pulls back. She can't do it anymore. Loving, being hurt, loving, being ignored. This time if Mike wants her, he'll have to prove it. She's done.
And he's just realized he might have made the biggest mistake of his life in pushing her away…