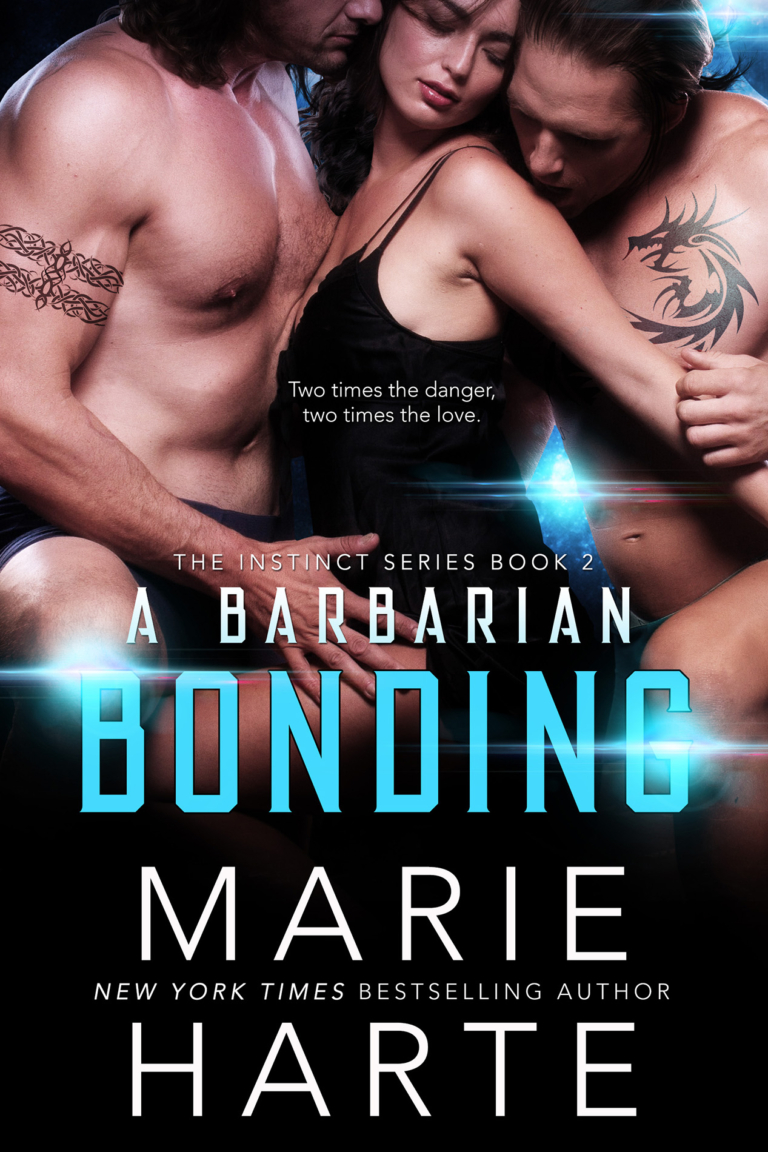 A Barbarian Bonding
$2.99
Keep a low profile
Avoid the sexy barbarians always watching
Try not to fall for both of them…
Mandy Jacobs sought a job on planet Ussed because it took her far from her problems on Earth. Her goal has been simple—keep a low profile. Not that easy to do when two larger-than-life barbarians are keeping an eye on her. Avoidance seems like her best plan of action…until danger from her past comes calling. Soon on the run from an old enemy, a new enemy, and hunky warriors with a crazy notion to claim her, she's running out of options.
Zhen and Lore have bonded, but they're in need of female to complete them. When they see Mandy, they know. She's the one. But the stubborn human female needs some persuading. And some saving, since she's got humans and a rival clan after her. With time not on their side, Zhen and Lore must convince Mandy that she belongs with them. And that if she'll let herself, she'll find acceptance in the arms of not just one, but two barbarians who have nothing but love to give.
A M/M/F bisexual, menage romance.