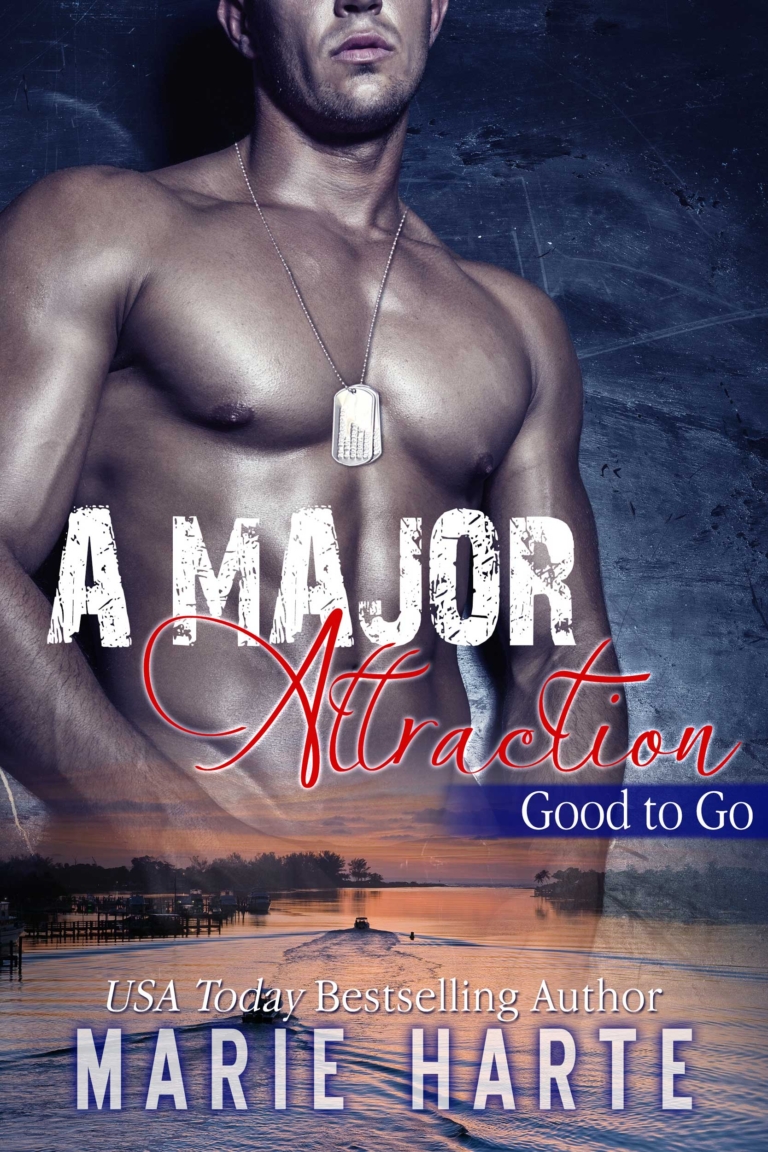 A Major Attraction
$2.99
A steamy military romance!
He's got a surprising brand new house guest.
U.S. Marine Major Kyle Waters has recently returned home after months at sea. But on his first night home, his pleasant dreams turn from downright sinful into a nightmare when he wakes up, his arms full of a naked Olivia Cava–the woman he's been fantasizing about for months.
She's got a major crush on her host.
Kyle's scheming ex tricked Olivia into leasing an occupied house. Olivia's a professional career woman who finds herself drawn to Kyle. What's not like about smart, handsome, and kind? But growing up as the daughter of a career military man, she's vowed never to get involved with a Marine. Yet Kyle stirs something inside her, and she finds herself saying yes when she means to say no.
But she's vowed never to date a Marine. Can love find a way?
Their life goals seem worlds apart, but they're so happy together. Until Kyle's past relationship threatens to ruin the future he has only just found with Olivia. Can the truth set him free? And can Olivia put aside her five-year plan to forgive a stubborn Marine bent on loving her…forever?