New York Times and USA Today Best-Selling Author
It's technically Monday, as I sit doing galley proofs on a book due to come out next year at, oh, 01:18 on this earrrllly Monday morning. I'm drinking a mixture of coffee and espresso, and I'm rockin' the edits. Or at least, I was before I got distracted.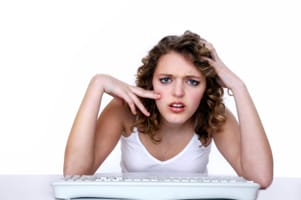 My new website is a true joy. The tiny hurdles and hiccups have come and gone, mostly for John, the guru behind Atomic Cherry. I think he's about done taking my calls. I mean, he's nice and funny. But there's a thread of insanity when dealing with the monster that is my website. I do believe he is now drinking heavily upon seeing my name in an email header. Or at least, I'd be if dealing with my data. LOL
If you don't normally comment but drive by, do me a favor and comment anyway, so I can see how the responses work. You shouldn't need a WP login to comment. I fiddled with my gravatar settings, so I want to see if you do indeed get the random monsters attached to your profile, or if I screwed something up.
Happy Monday, and let's hope that in another seven hours, when I get up again, I'll have accomplished a lot more on my proofs than a new blog post on my website. That and some peeks at Facebook. Gah. Must look away. Must work… And time for more coffee.