New York Times and USA Today Best-Selling Author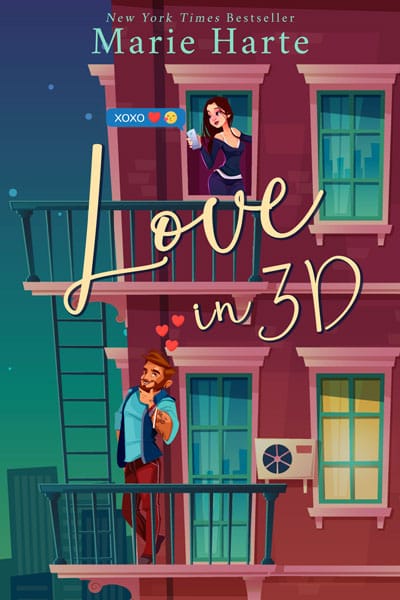 Love in 3D
$4.99
LOVE IN 3D (Ebook)
This romance contains:
Friends-to-lovers
Fake-dating
A quirky cast of characters

She needs a fake boyfriend to take to her sister's wedding.
He needs a fake girlfriend to get his mother off his case.
As a licensed mental health professional, Xavier knows pretending to date someone is ridiculous. But it's all he can come up with to protect his heart from the one woman capable of breaking it. Meeting Justine has shown him that he can be friends with a woman without involving sex. Except the temptation to be more than friends with her is killing him.
Justine is trying to grow a backbone around her family, her boss, and her ex. But it's exhausting. Getting her new friend and neighbor, Xavier, to be the plus-one to her sister's wedding might give her a little breathing room to figure out her life. Until she finds herself falling for a man who's kind, thoughtful, and ah-may-zing between the sheets.
Unfortunately, she's only subletting her apartment, and if things with Xavier don't go well, she'll be out a relationship and a home. She made that mistake with her last boyfriend. But as Justine and Xavier grow closer, she has to wonder, is she repeating the past all over again?