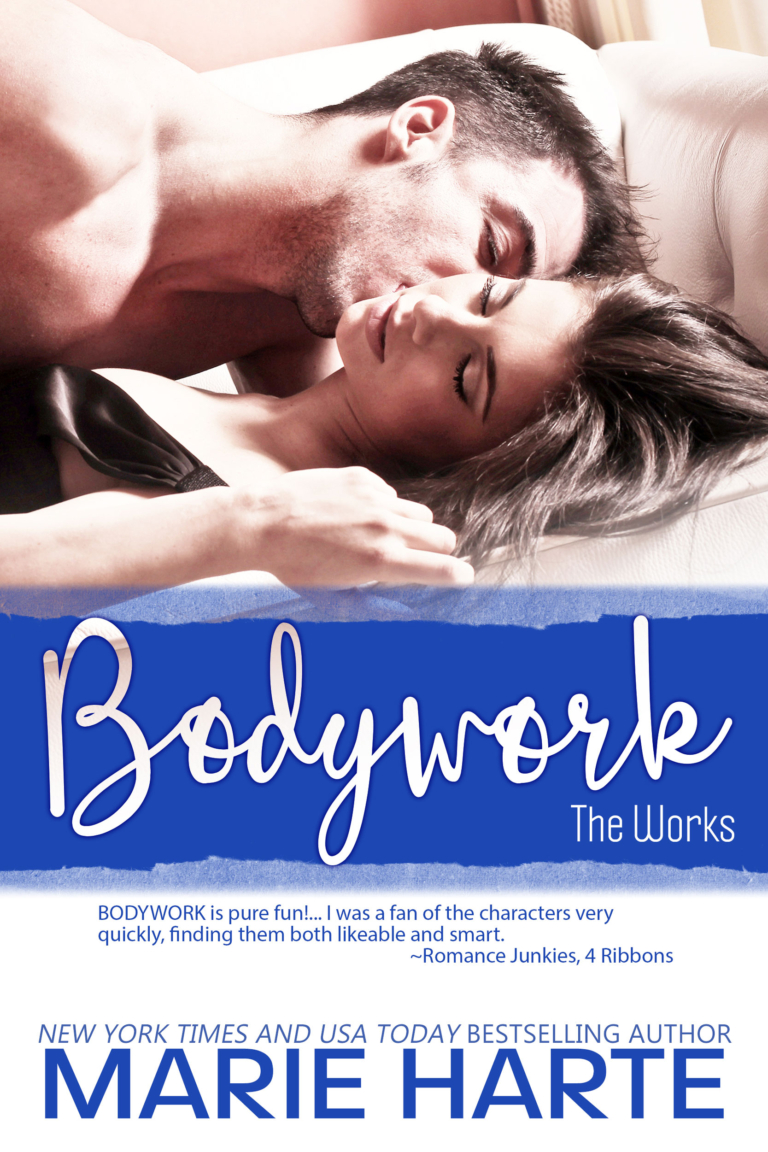 Bodywork
$3.99
First time's the burn
He ran into her and her coffee and raced off with a burn and a snarl.
Second time's a hitch
Being sexually attracted to Mr. Tall, Dark, and Rude hadn't been on her agenda.She just wants him out of her massage clinic before he recognizes her or she jumps that sexy body. Not professional. Not at all.
Third time's the charm
When Shelby Vanzant and Shane Collins meet again, the sparks fly. Shane has found his match in a sexy, intelligent woman he can't stop thinking about. Shelby is scared, because she might grow to like this guy. The last guy she liked dumped her for someone hotter… She's willing to take a chance–if her flamboyant mother, Shane's macho best friend, and his Casanova of a younger brother don't screw things up. With fate on their side, they might have a shot at a love they'd stopped looking for.