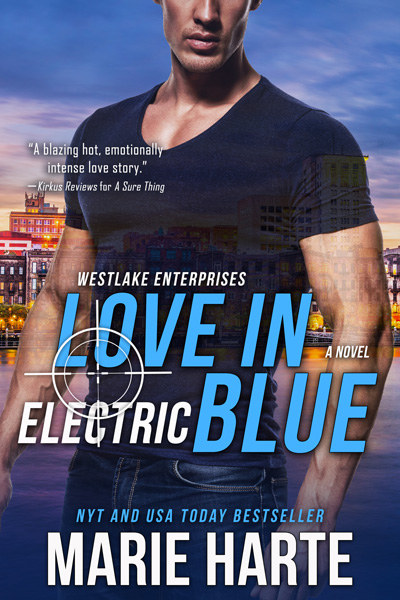 Love in Electric Blue
$3.99
It's more than chemistry, more than love: it's electric.
Remy Davis does her best to live in the now, never sure when she'll be forced to run again. She loves her work at Buchanan Investigations—there's no better place for a woman with her special talent for controlling electricity—but she knows better than to let down her guard. And then everything changes when a man from her past, the man she never stopped loving, reappears in her life.
J.D. never thought he'd see the girl he'd once loved, the woman he thought had betrayed him. The chemistry he and Remy once felt is as strong as ever. Old wounds need time to heal, but time is running out on second chances.
A villain bent on returning them to his twisted experiments has resurfaced. But this time J.D. won't let Remy face the madman alone: he'll harness every ounce of his abilities to rescue the one woman who turns electric in his arms.
Warning: There are misunderstandings, angst, and love lost and regained. Sparks fly when two special people with extraordinary abilities overcome science gone awry and some freakishly villainous bad guys.