The Mastered BDSM box set is an incredible collection of ten stories by eleven bestselling authors. Today read an excerpt of Ink Reunited by USA Today bestselling author Carrie Ann Ryan.
The Big Easy was never the same after Rafe, Ian & Sassy tore up the streets like Mardi Gras. #Mastered@CarrieAnnRyan https://bit.ly/OpalsBlog
Only two men can give Sassy the happily ever after she craves.
Rafe, Ian, and Sassy loved each other, until it all fell apart. Time passed and now the two men are back for the woman they love. With the damage already done, it'll take more than words to make this menage work. If by some chance they manage to pull it off, they'll tear up the streets of New Orleans worse than any Mardi Gras ever has.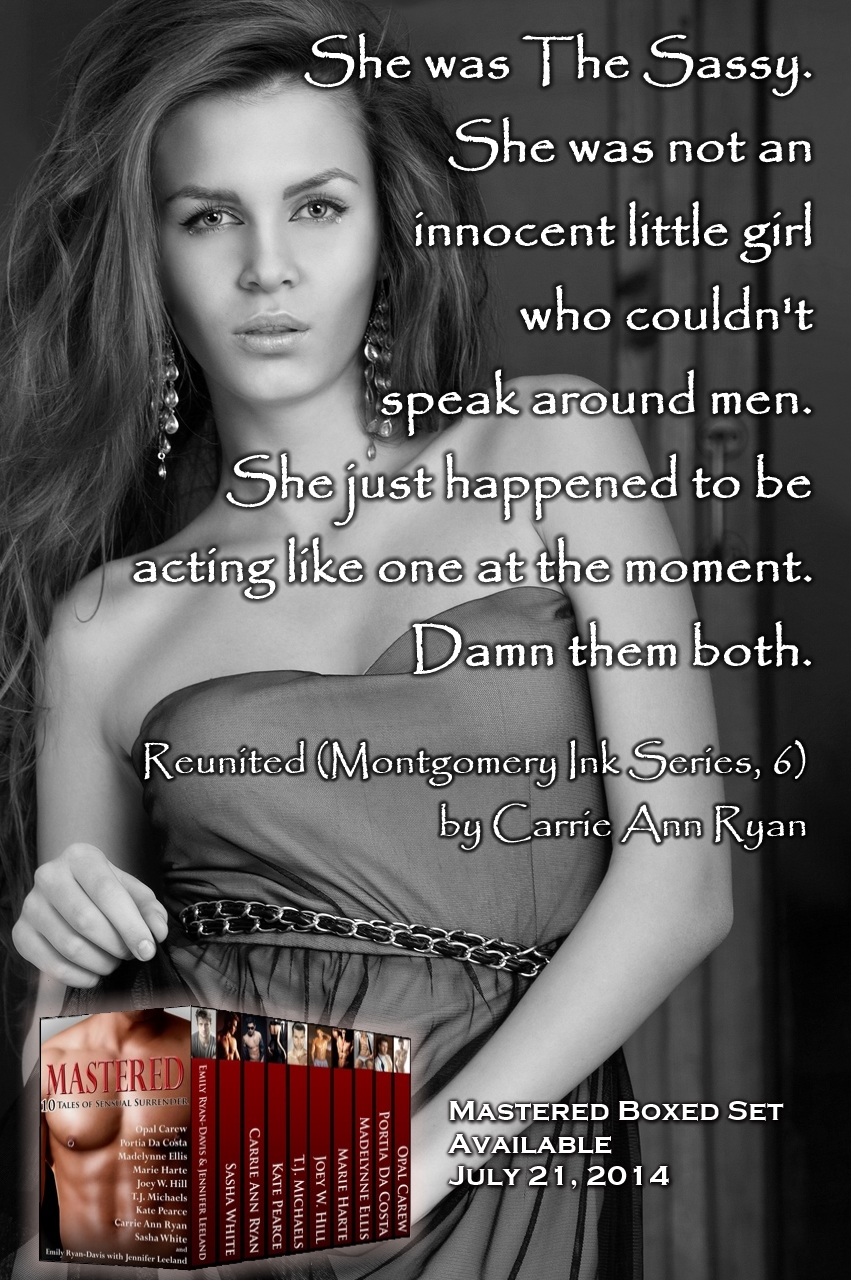 ♥
Ink Reunited by USA Today bestseller Carrie Ann Ryan
"Sassy." She heard the deep, achingly familiar voice coming from in front of her.
She blinked in complete disbelief at what she saw. "Rafe."
"Nothing for me then?" Another voice, just as familiar, came from just beside Rafe, and Sassy swallowed hard.
"Ian." She shook her head. "What…what are you two doing here?" She could have sworn everyone in the shop had stopped moving, stopped breathing. It was if they knew something was terribly wrong, and yet had no idea what to do about it.
She didn't know what to do about it.
"We're here for a tattoo," Rafe answered.
"And you," Ian put in.
With that, the phone dropped out her hand and her mind went completely blank. Her past was back and standing right in front of her in all their sexy glory and determined faces. No matter what she did, she had a feeling she wouldn't be able to wish Ian and Rafe away.
It hadn't worked before.
It wouldn't work this time either.
Oh shit.