New York Times and USA Today Best-Selling Author
A New Year and New Numbers From a Full-Time Author
I have been doing a Year In Review post for the past few years, and it constantly amazes me how different one year is from the next. Back in 2009, I was living with my then husband, writing full-time while relying on his paycheck to support us. We had his insurance, his job to fall back on if sales went south. And this was before the big boom in self-publishing.
Happy 2016. Another year in the Wild, Wild West of publishing.
I have been doing a Year In Review post for the past few years, and it constantly amazes me how different one year is from the next. Back in 2009, I was living with my then husband, writing romance books full-time while relying on his paycheck to support us. We had his insurance, his job to fall back on if sales went south. And this was before the big boom in self-publishing.
That year I earned $38K and felt like a true success, because I was making full-time pay. After taxes, it was more like high twenties, but hey, a body can live on that!
Fast forward seven years. I'm now divorced, a single mom of two boys who never seem to stop eating or growing, and my full-time job is still writing.
I made some smart decisions on collaborations and continued to write my butt off during the years since I first earned that full-time income back in 2009. I hit the USA Today and New York Times lists in both 2013 and 2014 respectively, back when book bundles were the ticket to hitting a list.The erotic romance market wasn't so saturated, and you could make a heck of a living writing for small press pubs or independently. From 2009 until 2012, I continued to make more. I hit six figures for several years. I dipped in 2013, which I'd expected, then got surprised by my income dipping again in 2014. I don't know why that year surprised me. Indie books hit their stride, with everyone and their mother publishing. Was it any wonder my sales were less?
But in 2015, I started to really worry. Sales from some of my small press houses, which I rely on for the majority of my income (because they pay monthly), decreased substantially. My self-publishing also took a hit, yet made up for my losses with my smaller houses. A nice surprise was the addition of some mass market releases though a New York house. I had no idea what kind of income Sourcebooks would bring me, but they more than made up for my worries.
However, I only get paid from them biannually, and my first release with them wasn't until  the summer of 2014. Sales weren't so good in mid-2014, so I made a huge decision.
I went back to school for a secondary career.
Now, I've been a Marine, a manager, a middle manager, and worked in the tech field. But having worked for myself for the last ten years, I didn't want to go working for anyone else. I like flexible hours and the ability to see my kids' basketball games whenever I want to. So last year, while writing my fingers to the bone and taxiing my kids all over the place, I took enough credits to earn my license in massage therapy (LMT).
Of course, as soon as I started taking those classes, my royalties went back up. I was happy enough to pay my bills and put aside money for savings. But realistically, and seeing no end to the many books published each month, I knew I had to prepare for that eventual dearth of sales sure to come my way again.
In 2015, I released 15 titles total–7 brand new titles and 8 re-releases, having reacquired the rights back from some of my publishers. However, most of my pay came from the four new releases in 2014 through Sourcebooks, which paid out in 2015. The self-published titles I'd thought would make me a bundle didn't pull in what I'd hoped. Of all my self-published work–of which I have 23 titles–I earned $21K, a few grand short of my small press houses.
My dream is to write one or two big books a year and sit on my royalties fat and happy. Unfortunately, in order to make a living at this, I need to write and market as much as possible. This is great since I'm a fast writer, but it's difficult to not see the results when I think a book will "hit".  I wrote a brand new story in my successful Circe's Recruits series which I released November 22nd. I discounted the other titles, made one book free for a week, and made sure this book was also a stand-alone title. To date, I have only sold 212 copies of Circe's Recruits: Gideon.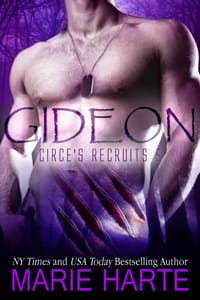 212 copies. Doing the math and subtracting for setup costs, I made around $500 on that book. That won't even cover my mortgage for one month, and that's what I made before taxes.
So what? If you're an aspiring writer or a writer hoping to make a living at this racket, you should care. I've read a few really great articles lately trying to show that the reality of living the dream and ending that "evil day job" aren't as easy as thinking it.
You want to write for a living? Be prepared to have a second job or a whopping savings plan to bail you out when the well dries up–because it will. I have one publisher that only pays when it's convenient. I have another that I love that's closing. And yet another downsizing to stay relevant and in business. What worked yesterday won't work tomorrow. There are no shortcuts. Sure, you might be that .002% that hits it big with that first book. Or you could be like the majority who are happy to make a few hundred a year from several titles.
The bottom line is that in this industry, you need to be serious and realistic about expectations. Just because you earned X dollars one month does not mean you'll earn that amount the next. The book you think will hit won't, and the one you didn't even want to write might net you a profit.
I'd be afraid to publish this, that many of my peers might see my declines as failures, but one, I really don't give a crap what others think of me, and two, this dip in sales is hitting everyone. I know a lot of folks in this industry, and everyone is seeing a decline in sales. Those traditionally and self-published are all feeling the pain.
So for those of you thinking of quitting everything but writing, it's worth exploring why you want to be published. To show your friends? Because you have to write? To make money?
I love writing. It's in my blood. I'll do it whether I'm making money or not making a penny. But my ultimate goal is to continue to make a living by writing. Enough to get a new computer without selling a kidney, providing water and heat for my family, as well as a house, and not worrying that going to an IMAX movie with my kids will break the bank (although, with popcorn and a drink…) Yeah, that last isn't really a must have, but it's one I'd like to have, so I'll commit to working until my fingers ache to achieve some financial peace.
So far so good. I can only hope and pray 2016 will be as kind as 2015 was.
What do I have releasing this year?
In March and May, 3 re-releases with additional content. I don't anticipate these bringing in a lot of revenue, but I'd love to be pleasantly surprised.
June 2016–my brand new series with Sourcebooks–Body Shop Bad Boys. Test Drive will be my bread and butter (fingers crossed, fingers crossed), but it won't majorly pay out until 2017.
Sept–book 2 in the Bad Boys series.
Oct–the start of a new series with Samhain. No idea if I'll see decent return from this, but I'm excited to write it.
Dec–my second brand new series with Sourcebooks–The Donnigans. I'm praying readers will love the McCauley cousins as much as I loved writing them.
And that's it. That's what I'm relying on to make my living this year. I'll no doubt add in some more self-pubbed titles because I can't help myself. And I'll also be getting my new massage therapy business underway. Which will take time and money. And time. Oh right, I already said that.
Here's hoping 2016 is a phenomenal year, because I could really use that upswing again!
If you have questions or comments, or even better, would share your own experiences, please comment here or feel free to contact me.
Cheers!
Marie