New York Times and USA Today Best-Selling Author
You might have noticed the shiny new covers for my Ethereal Foes series, a sexy paranormal series that released with Samhain. I have the rights back to many of my older titles,and I've been trying like mad to get them back out while also writing new material. I'm also working with a new distribution partner and have changed around my release schedule to accommodate older and newer releases for readers.
The Ethereal Foes books center around demons and dragons from the lower realm. The stories are sexy and fun novellas and short novels with new wonderful covers from the very talented Erin Dameron-Hill. I can't wait to share my naughty dragons and demons with you once more. Note: the covers have changed, but the stories are the same.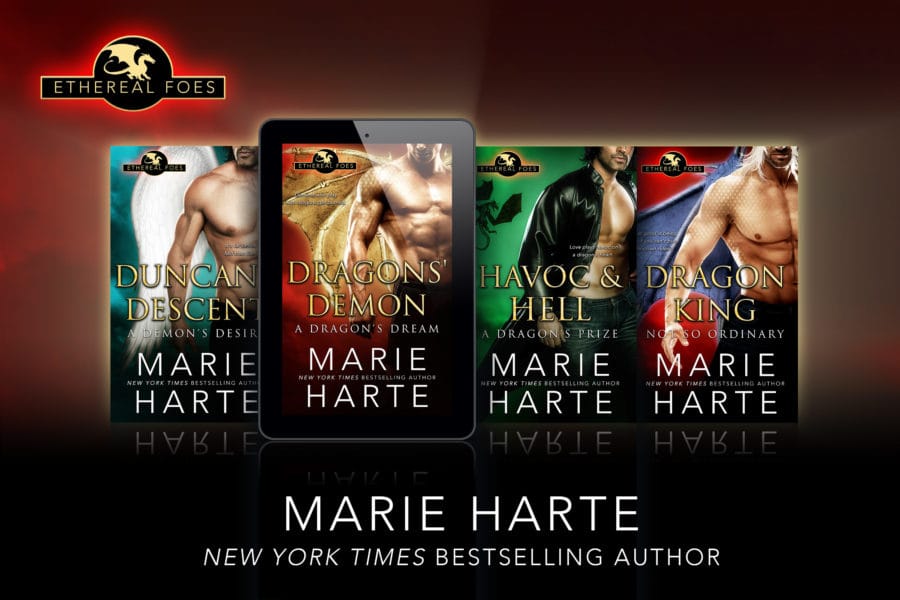 ETHEREAL FOES: In the ordinary world, forces are at work which keep the balance of the universe in order. Enter the Sinclairs, higher demons with a mission—to sway those souls on the brink of Decision, to push them toward heaven or toward hell, as they are meant to go. But an amusing prank has unintended results. Now debts must be paid to those who've been wronged, be they dragon, demon, angel… or worse. Series Link