Happy Independence Day! Today marks the release of JUST THE THING, the second in The Donnigans series.
Gavin Donnigan meets his match in a snarky, sexy woman who won't give him the time of day.
"The sultry sex and seduction scenes are just the icing on this incredibly rich and satisfying cake. Readers will sit down, read this book from cover to cover in one sitting, and then pick it up to read it all over again."—RT Book Reviews, 5 Stars, GOLD review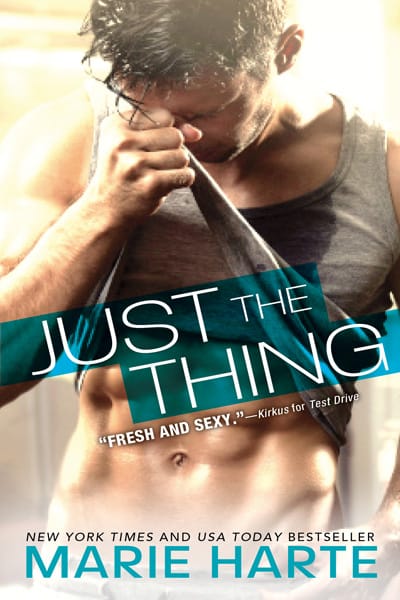 A FLING MIGHT BE JUST THE THING…
Gavin Donnigan left the Marine Corps a shell of a man, hounded by guilt for deaths he couldn't prevent. But teaching a self-defense class at the local gym brings some stability to his life—along with a gorgeous leggy woman who won't give him the time of day.
Zoe York lost her twin sister to a freak car accident a few months ago. She's been struggling to bury her grief, but it isn't until she signs up for a self-defense class with its distractingly hot instructor that she begins to come out of her shell again. With the memory of her sister telling her to live a little, Zoe decides a fling with buns-of-steel Gavin Donnigan might be just the thing.
Soon they're sparring both in and out of the gym. And for the first time in a long time, each is looking forward to tomorrow.
Amazon | B&N | iBooks | Kobo | Goodreads
The Donnigans series:
A Sure Thing (Book 1)–.99 right now!
Just the Thing (Book 2)–now available
The Only Thing (Book 3)–coming 2018