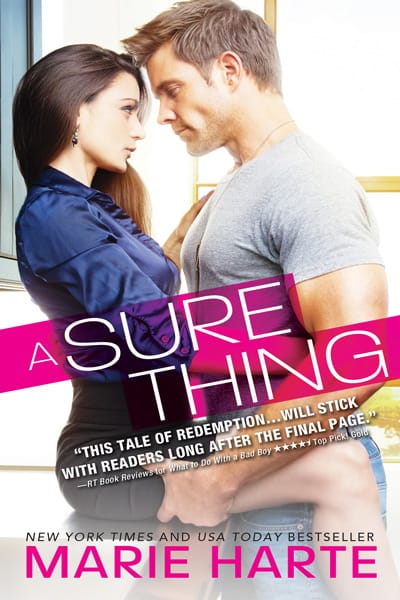 Meet the Donnigans
With the eldest Donnigan brothers adjusting to civilian life, their younger sister constantly in trouble, and their little brother clueless about life in general, falling in love is the last thing on anyone's mind…

Can this Bossy Badass Marine…
The Marine Corps was everything Landon Donnigan ever wanted in life…until a bullet sent him home with a medical discharge. Teaching a self-defense class at the gym is old-hat for a marine, but when he meets sexy Ava Rosenthal, his combat skills are useless for protecting his heart.

Be her Mr. Right?
Ava can take care of herself and likes quiet, bookish men-not muscular warriors who think women need to be coddled. But Landon is more than he seems, and when they come together, the results are explosive.
He chuckled and invaded her space, pleased when she tensed. Then he gently tucked away that strand of flyaway hair behind her ear. And man, was it soft, smelling like flowers.
"Okay, Dr. Ava."
"Actually, it's Dr. Rosenthal." She lifted her pert nose.
He stroked her cheek, pleased when she trembled, yet she never backed down. "Well, Doc, I'm a Marine, or I was before a bullet took me out of commission. So you see, I live to serve and protect. Now I work for a logistics company protecting my boss's ass from inept employees."
"That's…" She blew out a breath. "That's not very flattering to your employees."
"Not mine. I just work there." He paused for effect. "Nah. Kidding. The guys and gals I work with are great. The ones who aren't I already fired."
"You have a controlling nature, don't you?" She narrowed her eyes. "Were you an officer or enlisted in the Army?"
No doubt she said that to needle him. Army? "Marine Corps, honey."
She glared.
"Oh, sorry. Doctor Honey. So, was I an officer or enlisted? What do you think?"
"Officer. You're exceedingly bossy."
"You noticed." He sighed. "You do care."
She shook her head at him, but she was grinning again. "You really are obnoxious. And you're not even trying, are you?"
"Not yet. You should see me when I'm on a roll."
The wind blew again, and her teeth chattered.
"Okay, Doc. Enough flirting. Get in your car before you freeze your fine ass off."
She scowled, then opened and closed her mouth, as if not sure whether to be annoyed or flattered. He had mentioned her fine ass, after all. She gave a sniff, stalked around to the driver's side, and let herself in the vehicle.
She drove away in her sensible, compact little Prius, but he'd bet money she'd looked in her rearview at him before turning the corner.
Landon blew out a breath and wondered what the hell he was doing. He had no time for woman problems. Especially not the kind with an advanced degree and trouble written all over her. But he hadn't been able to get the gorgeous woman out of his head since seeing her at the gym. Then running into her at his favorite bar? What were the odds? It was like fate planting her in his sights. Because that dud of a date drooling all over her couldn't keep up.
Charles I'm Boring Myself Silly had no game. Not like Landon. Marines came, saw, and conquered. And he'd just decided he had a need to see what kinds of games Dr. Honey liked to play…between the sheets.