New York Times and USA Today Best-Selling Author
Cover Reveal–Making the Grade
A scintillating cover reveal for Making the Grade! Something to wake you up this Monday...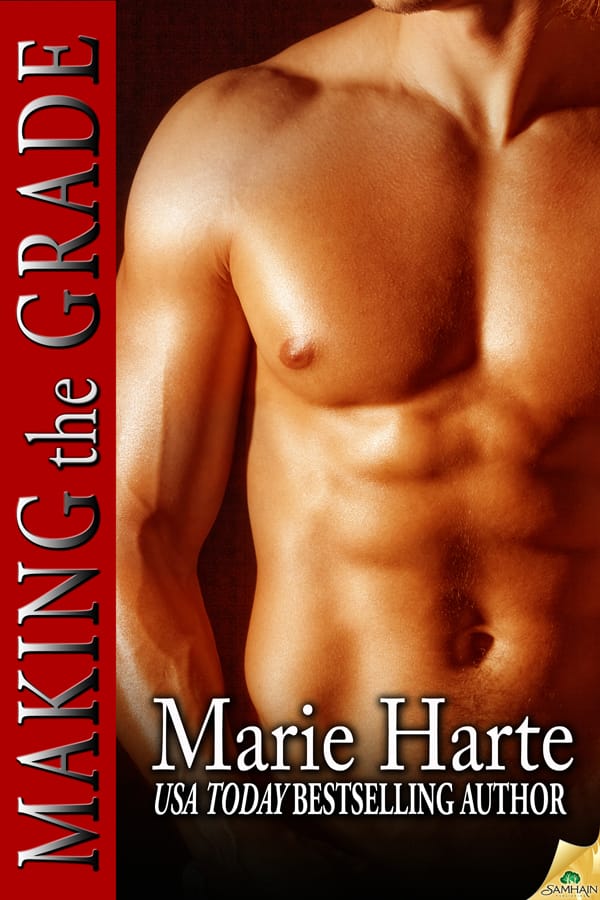 Coming to Samhain in March 2014. The fourth book in the Wicked Warrens series!

MAKING THE GRADE
Sometimes the best way to get over the past is to repeat it.
Brian Goode is in a tough spot. With all his friends getting married, and his sister in a relationship with not one, but two men, the love bug is hovering around his heart, ready to bite. Trouble is, he's tired of playing a field full of gold-digging women.
Then there's Faith Sumner. She's gorgeous, genuine, and turns him on without even trying. Time to suck it up, ask her out, and pray their blazing attraction won't dissolve into another lukewarm disaster.
Faith is finished dating wealthy men. No longer willing to let anyone make her feel inferior for her humble roots, she's finally making good choices. Except this "Goode" choice turns out to be exactly the kind of man she's sworn off.
Though she's content to keep their one-night stand to a single amazing, unforgettable mistake, Brian's persistent wooing—and convincing groveling—begin to turn her head. Until Faith's ugly past comes calling, redoubling Brian's determination to show her she's worthy of loving, and being loved…
Warning: A Goode man who's a bad boy, a woman named Faith who could use a little of her namesake, and meddling friends turn this relationship red hot.