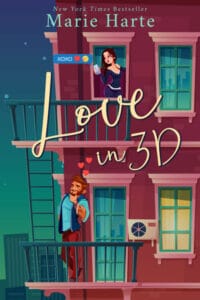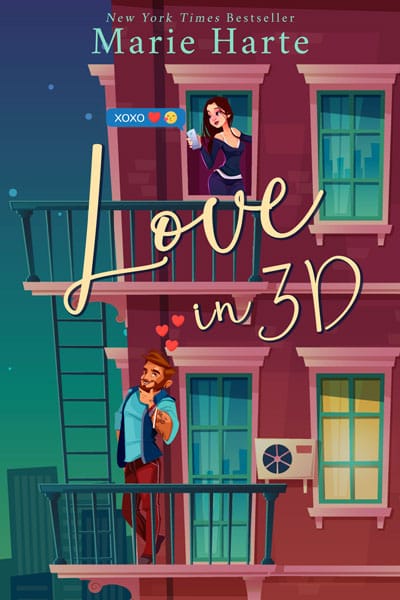 Get this early from Marie, and for a deal!
A friends-to-lovers, fake-boyfriend romance
Dear Aunt Truth:  Thanks for taking the time to answer me.
I got 99 problems but a Mitch ain't one. (Heh—he's my ex.) My life is complicated. I have enough trouble dealing with my jerk of a boss, my overbearing parents, an awful bridesmaid's dress, and my wayyyy too sexy downstairs neighbor. He's the real problem.
The good news is we're friends. Xavier is smart, kind, and heck, I'll say it—beyond nice to look at. But when my mom forces me into a plus-one situation for my sister's wedding, I lie and tell her I'm bringing Xavier—my new (fake) boyfriend.
He's up for tricking my parents, especially if I return the favor with his mom, acting as his new (again, fake) girlfriend. Except somehow I find myself liking him a lot more than I should. And, well, things are getting heated, especially in the bedroom. I'm falling in love. And I'm not sure what to do about it…
Falling for 2C
*Includes a bonus short story!
Release Date:

August 16, 2022

Publisher: No Box Books
ISBN:

9781642920765

Length:

Novel
Justine nursed her coffee, letting the caffeine do its work as 2C settled in at the small kitchen table across from her. Not 2C—Xavier.
"I like Rosie's style. Everything's so neat and organized."
She snorted and said, "You should see the bedroom."
He paused with his cup to his mouth and raised a brow.
She flushed. "Not that that was an invitation. I'm not asking you to sleep with me."
He stared.
"Well, not that we'd be sleeping. I'm talking about sex." It was like her mouth hadn't yet connected to her brain, which kept screaming at her to shut up.
He took a sip of his coffee and kept staring.
She rambled. "I'm not saying I don't want to have sex with you. I mean, I don't. But it's not because you're not handsome enough."
He had yet to blink.
"Even with the facial hair. Not that facial hair is bad." It could be quite nice, especially trailing between her thighs. "It's fine. You're fine," she blurted, cheeks blazing.
His lips quirked.
"I just… What's in the bag?"
His grin managed to take him from sexy-hot to blazingly handsome. "Not a morning person. Noted."
She groaned and dropped her head to the table. "It's not even nine o'clock yet."