New York Times and USA Today Best-Selling Author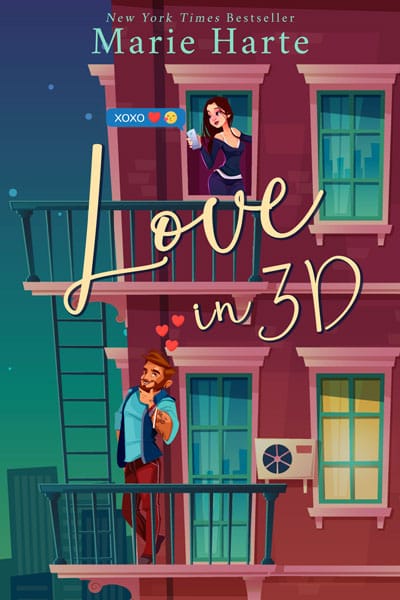 "A strong, sexy, and supportive hero and a story you can sink your teeth into!" – Fresh Fiction

What's not to love about:
Friends-to-lovers
Fake-dating
A quirky cast of characters

She needs a fake boyfriend to take to her sister's wedding.
He needs a fake girlfriend to get his mother off his case.
As a licensed mental health professional, Xavier knows pretending to date someone is ridiculous. But it's all he can come up with to protect his heart from the one woman capable of breaking it. Meeting Justine has shown him that he can be friends with a woman without involving sex. Except the temptation to be more than friends with her is killing him.
Justine is trying to grow a backbone around her family, her boss, and her ex. But it's exhausting. Getting her new friend and neighbor, Xavier, to be her plus-one to her sister's wedding might give her a little breathing room to figure out her life. Until she finds herself falling for a man who's kind, thoughtful, and ah-may-zzzzing between the sheets.
Unfortunately, she's only subletting her apartment, and if things with Xavier don't go well, she'll be out a relationship and a home. She made that mistake with her last boyfriend. But as Justine and Xavier grow closer, she has to wonder, is she repeating the past all over again?
*Includes a bonus short story!
Justine nursed her coffee, letting the caffeine do its work as 2C settled in at the small kitchen table across from her. Not 2C—Xavier.
"I like Rosie's style. Everything's so neat and organized."
She snorted and said, "You should see the bedroom."
He paused with his cup to his mouth and raised a brow.
She flushed. "Not that that was an invitation. I'm not asking you to sleep with me."
He stared.
"Well, not that we'd be sleeping. I'm talking about sex." It was like her mouth hadn't yet connected to her brain, which kept screaming at her to shut up.
He took a sip of his coffee and kept staring.
She rambled. "I'm not saying I don't want to have sex with you. I mean, I don't. But it's not because you're not handsome enough."
He had yet to blink.
"Even with the facial hair. Not that facial hair is bad." It could be quite nice, especially trailing between her thighs. "It's fine. You're fine," she blurted, cheeks blazing.
His lips quirked.
"I just… What's in the bag?"
His grin managed to take him from sexy-hot to blazingly handsome. "Not a morning person. Noted."
She groaned and dropped her head to the table. "It's not even nine o'clock yet."