New York Times and USA Today Best-Selling Author
Cover Reveal for…Served Cold
Check out this stellar cover for the first of my new Best Revenge trilogy--SERVED COLD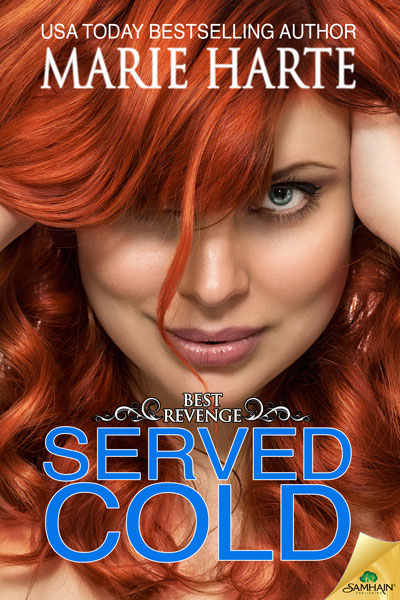 Served Cold: Best Revenge Book 1
When Jack Bloom ditched Ann Weaver for her hated rival in high school, she'd told herself it was for the best. He'd be her first, but certainly not her last. At twenty-nine, she's way over him. Until one of her friends spots him in town, and she learns he's back to stay. A night spent talking about regrets—over too many bottles of wine—has Ann and her friends pledging to fix their pasts. Step one in her road to self-recovery means confronting those who wronged her and taking them to task.
For Ann, that's making Jack own up to his role in treating her like dirt. Especially since he's acting like their past doesn't matter, like they should pick up right where they left off before he broke her heart. Not this time. No way.
But Jack is older, wiser, and a hell of a lot more experienced now. For a chance at a future with this grown up, gorgeous Ann Weaver, he'll do whatever it takes. He's never forgotten his first crush; she's always been the one for him.
Ann is having a hard time remembering she's trying to get revenge. Jack is sweet, kind, and amazing in the sack. He acts like he really likes her, might even love her. What can she do but accept his feelings, especially when a hidden truth about the past is revealed which changes how she once perceived him?
But when her true motive for rekindling their romance is revealed, can Jack be the bigger man and forgive and forget so easily? Can their love push through the lie?
Releasing September 2014
available for preorder at Amazon and B&N