New York Times and USA Today Best-Selling Author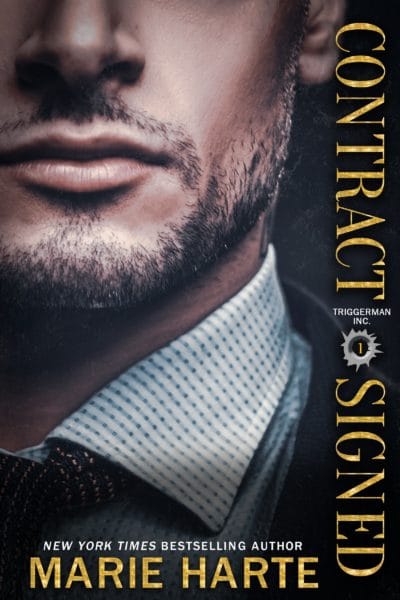 Three assassins and a…baby?
Noel "Ice" Cavanaugh's method is foolproof. Get in, do the job, get out, melt away without a trace. Neat. Tidy. No mistakes. This time, though, something isn't right. Two somethings. First, a random attack that feels not-so-random. Then he discovers a baby on his doorstep with a note claiming it's his. Unfortunately, the sexy neighbor who found the boy first has too many questions in her eyes to ignore.
Now Noel has more than one problem on his hands. Splitting baby duty between three badass assassins, figuring out how to fit in more time with sexy Addy…and keeping both of them safe from the danger that's followed him home.
Warning: Beware a killer with a heart of gold, a baby who needs constant changing, and unrequited love that's actually quite…requited.
An hour and a half later, his head throbbing, Noel stood in Bainbridge Island, Washington, on the front porch of his Craftsman-style home. In the thick of the woods. Away from people.
Well, most people.
He stared at the mess on his doorstep. Or rather, at the mess in the arms of the most annoying woman on the planet.
"I can't believe she'd just drop him off like that." Adeline Rose blinked her bright green eyes at him and shrugged a strand of blue-black hair off her shoulder. She shifted the bundle in her arms, letting the whimpering baby settle over her generous breasts.
A wave of disappointment crushed him, though he shouldn't have cared that his neighbor had apparently given birth since the last time he'd seen her. She hadn't looked pregnant four months ago, but he'd been in a rush to get to the Sudan for an assignment. So who knew?
Adeline blinked at him, her plump lips parting in question.
As usual, the sight of his neighbor dumped his thoughts straight into the gutter. She had a half-Japanese father, who'd given her a lean build, porcelain skin, and a slight slant to her eyes. Cat eyes. Sexy eyes. From her mother she'd inherited her curves, at least part of her intelligence, and that mouth. He'd had dreams about Adeline Rose's soft red lips…
All the meditation he'd done on the ferry, his sense of peace—gone.
She said something else, and he tuned her out, trying to be just another guy on vacation, any other businessman on a break from a chaotic job that was stressing him the hell out.
"…your baby, and I couldn't help…" she continued in that husky voice that aroused him every time he heard her.
Adeline Rose or "Addy" had been a thorn in his side since she'd moved into her parent's old house two years ago. His only neighbor for half a mile, close enough to borrow a cup of sugar, but he couldn't see her place past the fence, trees, and a spot of distance he liked to think of as his Addy buffer zone. Yet she made her presence known whenever she so much as twitched.
Unfortunately, Noel had a healthy attraction for the nosy woman. Hell. Who wouldn't? Just his type, Addy had intelligence, beauty, and a fierce need to go her own way. He knew just about everything about her, since he'd created a dossier on the woman the moment he'd moved into the neighborhood four years ago. But knowing about her and meeting her in the flesh had proven what a difference reality could make. Words didn't do this woman justice.
He gave her a subtle onceover and wished he hadn't. The sight of her breasts never failed to arouse him, and her ass had given him more restless nights than he wanted to admit.
Then, to have her on his doorstep holding a…
"Wait a minute." He blinked. "What did you say?"