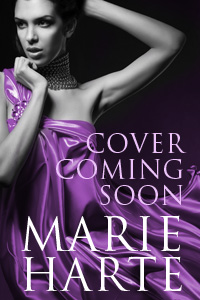 Reid Griffith excelled in the Marine Corps, just as he excels in the civilian sector. His older brother, not so much. Always the caretaker, Reid creates Vets on the Go!, a local moving company that only employs veterans. The business has struggled to stay afloat. Then a chance encounter between his brother and some burglars caught on camera opens up a host of opportunities.
Enter the leggy Naomi Starr, of Starr PR. She's smart, sassy, and seems not to notice how others usually look to Cash first, Reid second. She's apparently attracted to brains over brawn, and he can't wait to brand her as his own.
Naomi has worked hard to be taken seriously. After being fired by her ex-boyfriend/boss for being better at her job than he was, she's vowed to never mix business with pleasure. No matter how handsome, appealing, or sexy her client might be. In charge of her own firm, she's striving to be successful on her own two feet, not on her back. But with a charmer like Reid, it's hard to say no. Especially because underneath the clever man and the muscle, there's a vulnerable Marine who just might need what she's got to give.
Release Date:

January 29, 2019

Publisher: Sourcebooks
ISBN:

978-1492670445

Length:

Novel