New York Times and USA Today Best-Selling Author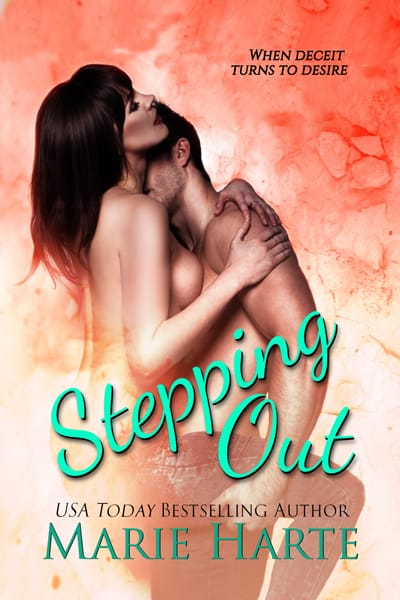 When deceit turns to desire…
Getting over her cheating ex was hard, but Gwen did it. She's not about to let her cousin be bamboozled by a loser too.
After the headache of his own cheating ex, Conlan is done cleaning up for his sleazy future brother-in-law. To save his sister heartache, he intends to teach some floozy a lesson.
Mistaken identities heat up the animosity between them. But when the truth comes out, Conlan and Gwen find out they have much more in common than cheating exes.
But when business makes their pairing awkward, will Gwen trust in him enough to fall in love? And will Conlan take a chance on the one woman who could give him the happily ever after he only writes about?
"Shit. I know." He ran a hand through his hair. "But he's such a putz. She can do so much better. Why the hell do women tolerate this shit?"
"Why do men?" She took a sip of her own beer, her keen gaze on him.
"You thought I was treating you like crap, and you still came on to me," he reminded her, angry and unable to shelve his emotions.
"Really? As I remember it, that erection under me was all you, honey. Before we kissed."
He set his beer down, his emotions churning. "Please. You were hot for it, and you know it."
"As hot as Aaron was for Mia, I guess."
"That was harsh."
"Yeah? Well, you're being an asshole."
He contained a wince, knowing she was right. He shouldn't have come over until he'd settled down. Then he recalled her recent column comparing men to dogs, and he couldn't help himself. "Too bad you don't have a collar and a leash to contain me."
She smirked. "Don't you mean a newspaper? I think I have one nearby. Hey, you can use it to smack Aaron on the nose the next time he hugs your sister while making eyes at some other woman."
"That was just bitchy."
"Yep, it was." She glared at him, as if daring him to do something about it.
Somehow during the conversation, he'd gotten rock-hard. His anger transformed to lust from one breath to the next.
She stared from his eyes to his lips, her breath coming faster.
He didn't ask. He took. Before she could snipe at him again, he pushed her back against the wall next to the refrigerator and kissed her. Hard.