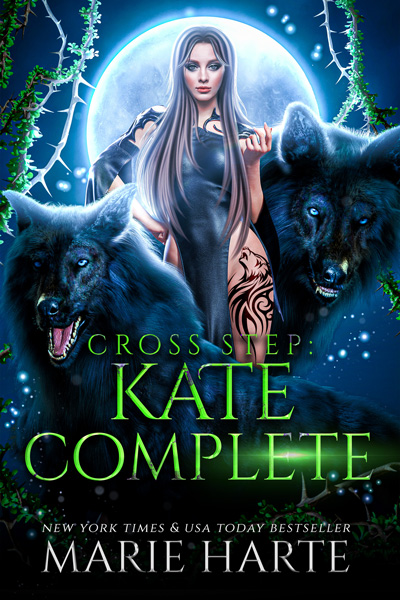 Rejected by her mates, Kate disappears.
But her Ravager mates won't take no for answer.
In the year 2078, Cross Step, Kansas is home to humans and Voiders—aliens who've come from other planets to Earth. Kate Savage is a Ravager, a werewolf-like Voider who's just formed a new family unit, a pack. When she thinks her mates have rejected, her she leaves the pack.
But someone else wants Kate, and her mates will do whatever they have to in order to show her how they feel. Including the sexy new berserker who may–or may not–be the enemy.
If you like rejected mates, grovelling, danger, dominance and submission, and action and adventure, this standalone romance is for you!
Note: Kate Complete is a very sexy romance where everyone touches, kisses, and loves. Be prepared for m/m/f, m/f, and m/m scenes.