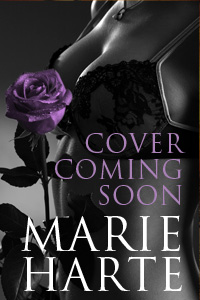 Releasing in 2018, date TBD
On the cusp of turning thirty, Hope Donnigan is getting her life together. She's working in a job she likes, has good friends, and has finally stopped dating Mr. Wrong.  Entirely. So she should have no problem ignoring J.T. Webster. He's big, bad, and totally what she should be steering clear of.
J.T. fell for the hot blonde months ago at his sister's wedding. Having seen what love did to his father, he's never felt close to a permanent relationship with a woman. But Hope gets to him. When he agrees to be her pretend boyfriend to annoy her mother, he never expects their fake relationship will be better than anything real he's ever had. Before he knows it, he's falling in love and not sure what to do about it.
But someone else wants Hope all to himself, and that someone isn't happy about J.T. being in the picture. Soon, J.T. and Hope will have to deal with a secret admirer, her protective family, his annoyed sister, and their feelings for each other, which aren't so pretend. But sometimes, there's only one thing to do when you're falling in love. And that's let yourself go.
Release Date:

May 1, 2018

Publisher: Sourcebooks
Length:

Novel