New Release: ZERO TO SIXTY
I just realized I had completely forgotten to mention my new release on my own website! 
Well, here it is. Sam's story in ZERO TO SIXTY. It's the third Body Shop Bad Boys story but can also be read as a stand-alone novel. Take a walk on the wild side with Sam, Ivy, Cookie, and the snarky mechanics at Webster's Garage.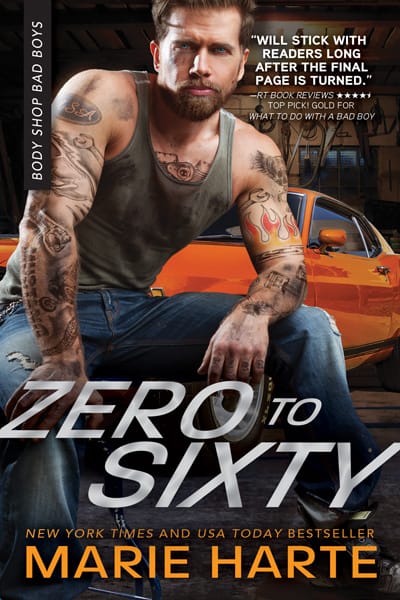 After her last disaster of a relationship, Ivy Stephens is content being single. She has her job, her apartment—and the cute little puppy she's seen hanging around. When he escapes, she finds her search efforts aided by a big, burly, devastatingly handsome man. One who claims a prior claim on her dog.
Sam Hamilton is at loose ends since his best friend fell in love. He finds a sense of purpose in rescuing strays. The puppy who's stolen his heart just happens to run into blond, beautiful Ivy. And Sam can't help hoping she'll take in one more stray—him—for good.
Amazon  |  B&N  |  iBooks  |  Kobo  |  IndieBound  |   Books-A-Million
For an excerpt, click here.